Time and space just for you
Stop firefighting and take control
Find who you are and what you need
Coaching
Here at The Medics Coach, I offer an empowering structured coaching program, tried and tested by doctors, and tailored to women just like you.
One to One Coaching
Time and space just for you. I'll focus on what you need and help you get to where you want to be.
VIP Coaching day
A special one to one day to make real progress fast. With a delicious home made lunch.
Ongoing coaching
For keeping yourself on track and accountable after your one to one coaching program.
You might also like...
Free Mini Overwhelm First Aid Kit just for you from One of ManyTM.
FIND OUT MORE*
Be Fruitful: Time & Energy Management course that really works by One of ManyTM.
FIND OUT MORE*
Free webinar: Frantic to Fruitful - Time & Energy Secrets of Effective Women.
FIND OUT MORE*
About me
Hi, I'm Liz and I have 21 years experience as a doctor and have specialised as GP for over 15 years. As well as working at the coalface as a GP I'm a GP Appraiser and certified Coach with One of ManyTM. I bring a lifetime of experience as a doctor as well as a human being to my practice.
Read more about Liz on the One of Many directory here: DR LIZ TAYLOR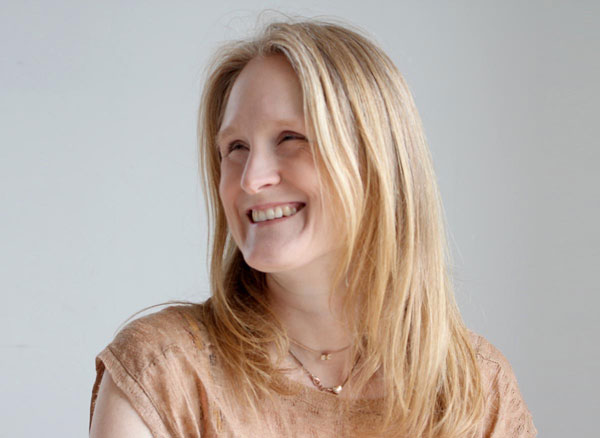 I guide professional clinical women like myself who want to regain some control of their lives, find more time and energy, banish overwhelm and make brave and exciting new choices which fit with their needs and values, stay well doing a job they love, unstick themselves from the daily grind, find direction and master collaboration rather than competition.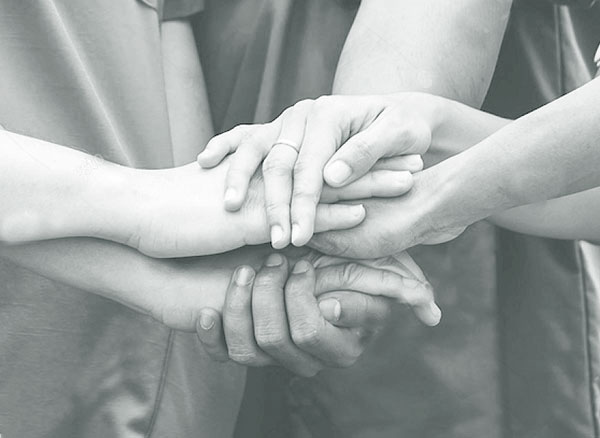 We'll work together, using the structured, sensible and transformational One of ManyTM Coaching program, to give you the time and space you need. I'll share tools and techniques which I use successfully myself. I understand how talking to a fellow medic who also works at the coalface adds reassurance and confidentiality to the process.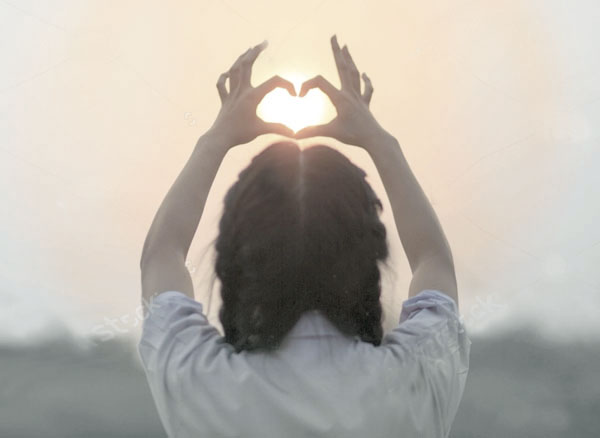 You know in your heart that you only regret the things that you don't do. You're ready to understand yourself better, invest in yourself, find a more authentic way of being and doing. To take control, make choices and regain balance. You know that what got you to this place in life is not what will take you forwards and that it's time to make a change.
Are you ready for meaningful change?
"One's destination is never a place. But a new way of seeing things." Curious about coaching and how it can help? You can book a free and no-obligation 'curiosity call' with me using the button below. We'll just have a chat. And then you can decide if you'd like to work with me. If I don't think I can help you, for whatever reason, I'll be honest and refer you to someone who can. Does that sound fair?
BOOK A CALL
Ms Rantimi Ayodele, Consultant Paediatric Trauma and Orthopaedic Surgeon

Working with Liz had given me a fresh new perspective in my values and vision for my life. At a time when I felt like I was out of choices and locked in FOMO, her kind but persistent style helped lead me through to seeing a brighter and more integral future than what I was looking at before.

Dr R, GP

Thank you Liz for your guidance, I would definitely recommend you to anyone who feels that they are not quite where they want to be in their life/career/relationship.

Dr R, GP

Your best version is there in you, and Liz will work her magic to help you reveal it much more quickly than doing this on your own.

GP

It was refreshing to feel completely understood by Liz as being a doctor herself she's well aware of all the complexities and challenges physician mums go through.

Dr R, GP

There are a lot of tools I have learnt in these 12 weeks - I love being able to step into my Queen mode whenever I need to make good decisions

GP

I still can't quite believe how setting aside a small amount of "me time" each week can make such a huge difference.

Dr R, GP

By the end of Liz's 12 weeks coaching program I have managed to significantly transform my relationship with my husband; my career has effortlessly developed; and I have completed couch to 5k (and I'm still running!).

GP

I had an open mind and a willingness to uncover my best version yet. Did it work? Oh yes, it did!

Dr A, GP

My biggest result from the coaching was dealing effectively with certain complicated relationships in my life. I can now deal with those feelings better without getting angry or emotional. I'm in a lighter place now emotionally, but stronger mentally.

GP

Guess what? I got accepted! Starting ILM 5 in May! I can't believe 3 yrs ago you were coaching me and now I'm an aspiring mentor/coach myself!! I'm so happy!

Dr A, GP

My overall outlook towards life has transformed with the tools I have learnt from Liz's coaching program. I now understand myself better.

Dr A, GP

To fellow medics thinking of being coached by Liz, I'd say go for it! You'll be pleasantly surprised. It's so helpful to be coached by a practising doctor. Liz understands some of the specific issues we face as medics.

GP

This whole journey has been so fruitful, thank you Liz

Dr C, GP
Before I started working with Liz I was struggling with confidence at work as a newly qualified GP, as well as feeling generally overwhelmed with commitments. I knew that something needed to change, but despite my own best attempts to change things I felt "stuck" and realised that I needed to look for help with this. This led me to come across Liz's powerful coaching programme and I am so glad that I did, as I feel as though I have been able to make significant changes in both my professional and personal life, and feel almost like a different person!
Lots of people have commented on how I appear to have more confidence at work, and this is thanks specifically to the techniques that I have practised through the coaching programme. I am getting more comfortable with setting boundaries with other people and am more deliberate with how I spend my time and energy, which has resulted in a sense of freedom which I didn't have before.
I have started journalling everyday, which has been key to helping me recognise and listen to what I need to pay attention to in my day to day life, and more importantly, thanks to Liz, no longer feel guilty for taking time for myself and paying attention to my own needs.
I would highly recommend working with Liz to any doctors looking to make a change in their lives - and it makes such a difference that she understands the challenges and practicalities of a medical career from first hand experience.
Thank you!
AL, Doctor, Entrepreneur and Writer
Investing in coaching with Liz was a gift to myself. Time will tell, but it feels like one of the best gifts I have ever given to myself. Mass media is awash with advice about self-care, which personally was not specific enough for me. The coaching program helped me to get specific with my plans, focus on the things that are most important to me and listen to myself (whereas as a GP you spend most of your day listening to other people).
As a practicing Buddhist I could feel my life was out of balance. It had felt that way since the birth of my child (a feeling not uncommon to most mothers!). I wanted to restore the balance but needed help and support to make the decisions and take the actions to change my situation.
The great thing about having a practicing doctor as a coach is that we could skip all the explanation about certain aspects of medical practice and get on with talking about the important personal details. Liz has a thorough and reassuring approach.
My biggest breakthrough when working with Liz was being comfortable with exploring the idea of working for myself and developing a career outside of medicine. I was able to acknowledge that the life and career decisions that I had made for myself up to this point were right for that time, but that this path no longer felt right for me.
There were ideas that I had understood on a "brain" level that had not migrated into my heart yet. The work I did with Liz using guided imagery from the One of Many method was the most powerful tool that we explored together. It helped to shift that "stuck" feeling that so many of us experience in life.
During the coaching and after completing it, I put a plan in place to start on a non-medical career path. The proportion of my week that I spend practicing medicine has been halved and that has given me the space and time to start a purpose-led business, which is something I want to do. It has allowed other opportunities to come into my life. The knock-on effect is that I am free to spend more time with my child and have time to manage those household tasks that I want to be responsible for (not the ones I've delegated). This gives me more time for my relationship with my partner. I also feel more in touch with my own needs and I feel better able to fulfill them. All things in the plus box.
Dr T, GP
Before I started the life coaching programme with Liz, I felt life had become rather flat and unfulfilling, as well as draining, despite apparently having everything I thought I should need to make me feel otherwise. I had just seen my youngest child off to university and the prospect of retirement becoming less distant, I felt I was entering a new stage of my life. I felt this would be a good time to start to explore how I was feeling and hopefully be able to face the future feeling more positive and fulfilled.
I had previously considered life coaching but had been hesitant about speaking to anyone who might not have a good understanding of the particular challenges of working as a GP. Before I started, I was unsure if it was going to work for me, having never tried anything like his before. However, from our very first conversation I felt entirely comfortable speaking to Liz and sharing my thoughts and felt she had a fantastic insight into what I needed to get out of life coaching. I was confident that I had found the right person to help me.
I really enjoyed the process of life coaching and found it immensely rewarding, learning new things within each session, and having plenty of back-up material for support in between the sessions.
The life coaching programme with Liz has been beneficial in so many different ways. I have been able to get back in touch with my creative side which has given me great satisfaction and I can really appreciate the value of just doing things for the sake of the enjoyment they can bring. My relationships are smoother and I now feel equipped to handle previously difficult situations with greater confidence and less impact on my own personal emotions. My outlook on life is a great deal more positive and it is a journey I feel having started I am very happy to continue and look forward to doing so.
I thoroughly recommend life coaching with Liz to any medics as an invaluable investment with amazing life changing rewards.
Contact Us
A journey of a thousand miles starts with a single step