Silence: on finding our voices.
Life lessons this week
March 2021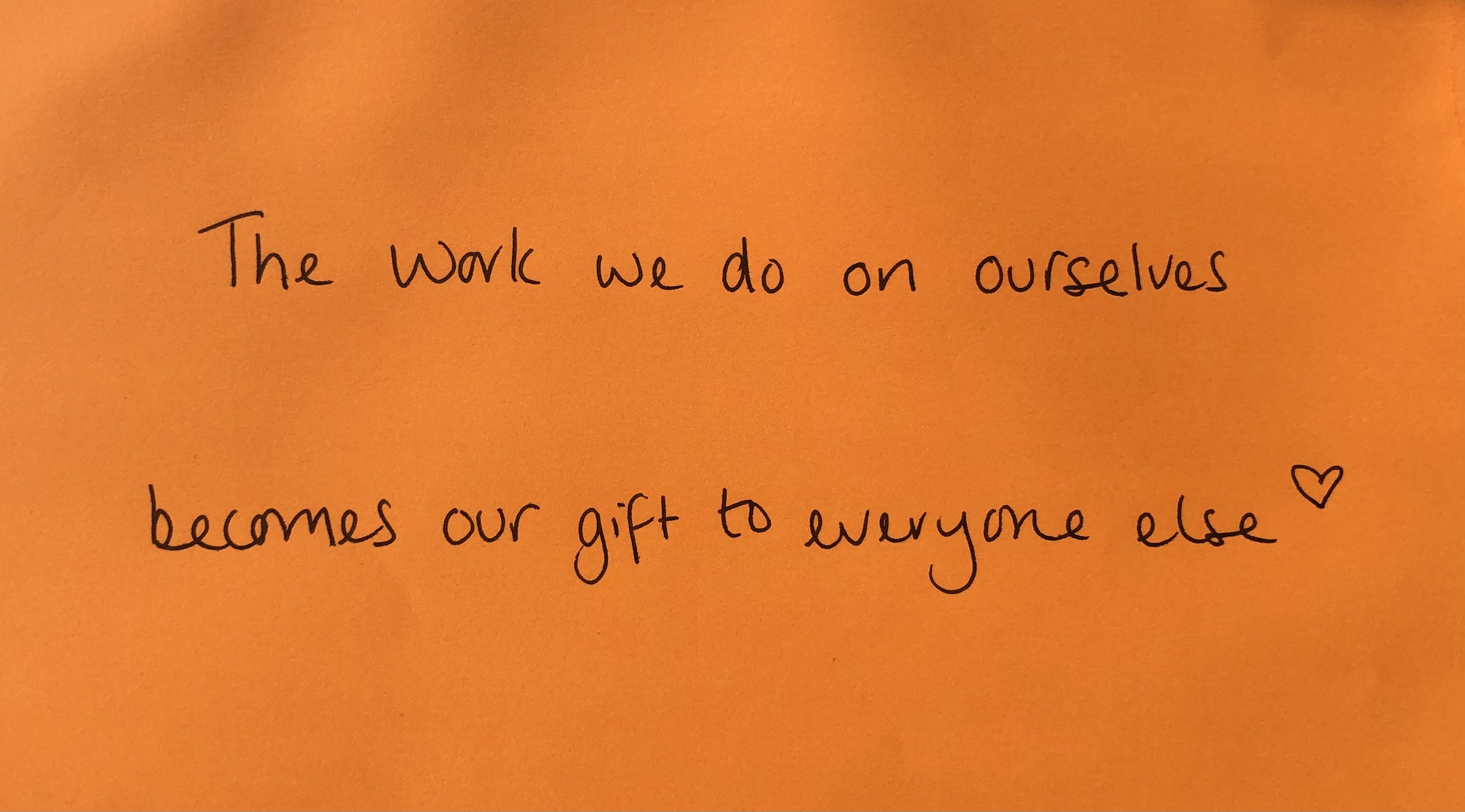 Silence: on finding our voices.
It's happened again this week. Whispers that will no longer be silenced.
"She was just walking home".
Adding to the drumbeat of 2020.
"He was just walking home, driving home, going to the store."
What whispers beat in your heart? Quiet rumbles looking for a voice.
Have you been silenced? Or silent?
It takes so many forms.
Moments of silence come to me this week.
The silence of walking down a dark hospital corridor at midnight, keys strategically in hand. An undisclosed acceptance of what is.
The silence that comes from being told by a boss not to rock the boat about your long hours. Because if you do that you won't have a career in the NHS.
The silence that leads us not to discuss our salaries or ask for a pay rise. The silence that comes from being closed down when we do.
Sometimes I've had the strength to keep whispering and to speak up and out.
Like calling out the doctor who repeatedly posted a "please silence your mobile" request at meetings - illustrated by a topless women on the beach.
And sometimes not.
Like the surgeon who remarked to me during surgical finals that "you've clearly seen a lot of those, young lady" when I correctly spotted that the man on the bed, naked from the waist down, had had an orchidectomy. I didn't call that out.
So how can we turn our whispers into a voice?
Together we can whisper in unison. That helps. Margaret Mead nailed that when she wrote:
"Never doubt that a small group of thoughtful committed citizens can change the world".
And individually we can practice listening to and finding our inner voice. To say out loud "no, that's not ok."
My clients love using the Queen PowerType I introduce in coaching. To find their inner voice. Their confidence. To say no to silence. And to set powerful boundaries, clearly and calmly. With grace. One step at a time.
Want to know more about saying no and boundary setting?
🌱 For a free guide on how to gracefully set unbreakable boundaries check out Enough is Enough (*this is an ambassador link)
🌱 Think you're ready for coaching? Book a complimentary consultation to explore how we can work together. Send me an email to book your call: themedicscoach@gmail.com
🌱 Check out what clients say about coaching here: www.themedicscoach.co.uk
Liz
@themedicscoach
Liz is a GP in London and coaches doctors.
Are you ready for meaningful change?
"One's destination is never a place. But a new way of seeing things." Curious about coaching and how it can help? You can book a free and no-obligation 'curiosity call' with me using the button below. We'll just have a chat. And then you can decide if you'd like to work with me. If I don't think I can help you, for whatever reason, I'll be honest and refer you to someone who can. Does that sound fair?
BOOK A CALL